Sunday February 17, 2019
Washington News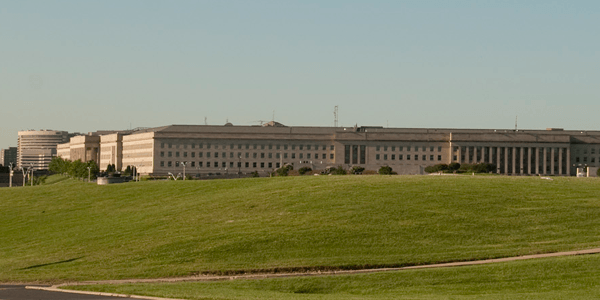 New IRS Withholding Calculator
On February 28, the Service released a new withholding calculator. With the passage of the Tax Cuts and Jobs Act (TCJA), many families will be able to reduce withholding by 10% to 50% in 2018. Some high-income taxpayers will need to increase withholding.
Acting IRS Commissioner David Kautter stated, "Following the major changes in the tax law, the IRS encourages employees to check their paychecks to help ensure they are having the right amount of tax withheld for their personal situation."
There are several groups of taxpayers who should use the new calculator to adjust their withholding. These include the following:
Two income families
Taxpayers with two or more jobs
Families who claim the Child Tax Credit
Taxpayers who itemized in 2017
Upper-income single and married taxpayers
To use the new IRS withholding calculator, visit
www.IRS.gov
, select "Pay" and then "Tax Withholding." There are five things you should know about this process:
Pay Stub - You will need your latest pay information from your workplace.
Tax Return - Some calculator information will come from your 2017 or 2016 tax return.
No Personally Identifiable Information - The withholding calculator does not ask for your name, Social Security Number, address or bank account number. Keep this in mind if a scammer sends you an email with a purported link to the IRS withholding calculator. Do not click on that link.
Results - The withholding program will show your estimated income tax for 2018. It also displays the number of allowances you may enter on IRS Form W-4.
New Form W-4 - You may download IRS Form W-4. You should fill it out and claim the correct number of allowances to adjust your withholding. This may be submitted to your employer who can adjust your amount of withholding. Most families and middle-income individuals will have a lower withholding rate and larger take-home amounts in 2018.
Tax Exempt UBIT and Executive Compensation Under TCJA
The Tax Cuts and Jobs Act (TCJA) included several provisions on unrelated business taxable income and a 21% excise tax on compensation over $1 million for up to five employees.
At a tax conference in Baltimore, IRS Deputy Associate Chief Counsel (Tax Exempt and Government Entities) Janine Cook explained these provisions.
The TCJA required nonprofits to "silo" or track unrelated business taxable income and expenses separately for different business entities. Cook indicated the IRS would give guidance on how to define separate business entities and how to allocate expenses where there are multiple organizations.
At the conference, Ruth M. Madrigal of Steptoe and Johnson LLP noted, "The TCJA requires it to be defined in the partnership area, requires it to be defined in a couple of different areas, and I think we should be thinking about 'what does trade or business mean in this situation?' Does it need to be the same as in other provisions, or is the intent different? Could it be different in this provision as opposed to others?"
The IRS plans to provide guidance on defining these separate business entities. There also may be guidance on whether or not a passive income source is considered a separate trade or business.
The TCJA includes a 21% excise tax on salaries over $1 million. The excise tax may apply to the top five nonprofit employees with the highest income levels. Cook stated, "We welcome specific comments on where you are seeing legal issues and what you think are the most important items to address first. We know there could be a laundry list of things, but what are the key items to note?"
Attendees at the conference inquired about the application of the excise tax to related organizations. Many larger nonprofits have for-profit subsidiaries and it is uncertain whether or not those salaries are included.
Editor's Note:
Several coaches for large universities have high salaries that will be subject to the 21% excise tax. There are 25 university coaches with salaries in the $4 million to $10 million range.
NYSBA Suggests Stricter DAF Rules on Pledge Payments
In a February 28 report, the New York State Bar Association (NYSBA) Tax Section commented on donor advised fund (DAF) rules under IRS Notice 2017-73, 2017-51 IRB 562. The Notice reviews actions that may lead to Sec. 4967 excise tax because there is a more-than-incidental benefit to the donor.
DAFs have grown greatly in size and popularity during the past decade. Because the DAF is controlled by a public charity, it generally has rules that are less stringent than those for a private foundation.
NYSBA suggests the Notice 2017-73 provisions should conform more closely to the private foundation rules. Under Notice 2017-73, the Service issued temporary guidance allowing a DAF under specific conditions to fulfill a donor's pledge to a public charity.
Payment by a DAF of a legally binding pledge "ordinarily constitutes a prohibited act of self-dealing. See Reg. 53.4941(d)-2(f)(1) of the Excise Tax Regulations." The DAF charity frequently does not know whether a pledge is legally binding. The Service decided "determination of whether an individual's charitable pledge is legally binding is best left to the distributee charity, which has knowledge of the facts surrounding the pledge."
Therefore, DAF payments where a donor has made a pledge or stated a gift intention may be made with three specific conditions. The DAF sponsoring organization must make no reference to a pledge, the donor-advisor must not receive a benefit and the donor-advisor may not take a charitable deduction.
NYSBA Tax Section Chair Karen Gilbreath Sowell held a different opinion. Her report stated, "Our view is that such use of the DAF distribution to relieve the donor-advisor of a legally binding obligation should be treated no differently than the use of private foundation funds to satisfy the legally binding obligation of a disqualified person."
Editor's Note:
Most charitable tax attorneys would disagree with the NYSBA position. The DAF is held by a public charity, so there is much less risk of abuse than with a private foundation. Notice 2017-73 seems to be a reasonable "middle ground" concerning DAF payments where a pledge has been created by the donor-advisor.
Applicable Federal Rate of 3.0 for March -- Rev. Rul. 2018-6; 2018-10 IRB 1 (16 Feb 2018)
The IRS has announced the Applicable Federal Rate (AFR) for March of 2018. The AFR under Section 7520 for the month of March is 3.0%. The rates for February of 2.8% or January of 2.6% also may be used. The highest AFR is beneficial for charitable deductions of remainder interests. The lowest AFR is best for lead trusts and life estate reserved agreements. With a gift annuity, if the annuitant desires greater tax-free payments the lowest AFR is preferable. During 2018, pooled income funds in existence less than three tax years must use a 1.4% deemed rate of return. Federal rates are available by
clicking here
.
Published March 2, 2018
Previous Articles
IRS Tips for Tax Filing Season
Tax Filing Season Opens Door to New Scam